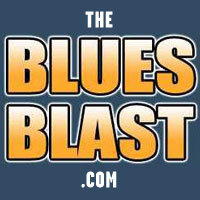 by: Rainey Wetnight

The Blues Blast Magazine
http://www.thebluesblast.com
When blues artists record albums or perform live concerts, they exude innate energy. It can be soulful, sly, edgy, funny, and in Joe Zaklan's case, relaxingly good-natured. Zaklan's education started in earnest at age twenty when he hit the road with J.B. Hutto, gigging with the slide master in the blues haunts of Minneapolis, Milwaukee and Madison. This talented guitarist, vocalist, and multi-instrumentalist "sideman," who was once a member of the Chicago blues scene of the 1970s and 80s playing alongside Lonnie Brooks and Little Mac Simmons, has made his solo debut. As for the result, "There Ain't No Better Time" to listen to it!
Eight well-crafted original songs and two covers ("Get Ready" and "Tonight") compose Zaklan's fresh(man) offering, and Jon Norton of radio station WGLT in Normal, Illinois says, "...his warm and confident voice is a pleasant surprise. ...it's taken a long time" to get this CD into listeners' hands. Nevertheless, blues fans everywhere will be glad it's here, especially when they hit the jackpot with these three numbers:
Track 2: "Chicken Bone"--More aptly classified as jumping blues, this snappy ballad tells the tale of a harried employee who's looking forward to "another kamikaze weekend": "I drove all day and, man, you know I worked all night. The boss man told me, 'Son, you ain't done a damn thing right.' I've got some money in my pocket and I'm on my way home--you know it's on - like a chicken bone!" Some might find that turn of phrase strange, but not Jim Curless' swinging sax working solos alternately with Zaklan's smoking guitar! This song is the perfect antidote to a woeful work week, or even a cruel commute.
Track 3: "Ain't No Better Time"—Those of histrionic vocals (and perhaps rappers in particular) could certainly take some pointers from Joe Zaklan if they want to initiate musical seduction. In this gentle masterpiece of slow blues, Joe sways his lover to "see things my way" without profanity, crudity, or misogyny. Joe simply points out, "There ain't no better time than there is right now!" The title track of Zaklan's CD represents a refreshing accomplishment in blues music, and this reviewer welcomes the change. Ed Pierce plays atmospheric second guitar on this romance-inducing enticement.
Track 6: "Quiet as Kept"--The title of this mid-tempo rhythm-and-blues serenade is a lyrical oddity, but rest assured that the song is a winner! Garard Montague guest stars on sultry saxophone as Joe vividly describes his lady's love: "Just like an old leather jacket--you know, the kind that's really broken in--it's just like snuggling in my baby's arms, when outside I hear the howling wind…" The imagery is cozy, and "Quiet as Kept" will wrap listeners' ears in its warm and positive embrace! They'll wrap their arms around their partners on the dance floor, too.
Joe Zaklan, according to Jon Norton's liner notes, was "smack dab in the middle of the Chicago blues scene of the 1970's. He was in the house band at the venerable Pepper's Lounge..." making his blues pedigree notable. The "talented sideman" has now become the "Front Man" singing and playing wonderfully tasty guitar that never goes over the top. And, really, "There [just] Ain't No Better Time" for it to happen!

by Joe Skotnicki, Chicago Blues Examiner
http://exm.nr/zI85RM
Joe Zaklan has released his solo debut CD – "There Ain't No Better Time". Joe is a veteran Chicago blues sideman who has finally stepped out front. He has played with Chicago stalwarts such as J.B. Hutto, Studebaker John, Lonnie Brooks, members of Canned Heat and Little Mac Simmons. His rhythm guitar can be heard on such releases as George "Wild Child" Butler's 1976 release "Lickin' Gravy" and more recently on Studebaker John's 2001 release "Howl With The Wolf". Joe has performed throughout the United States and Europe. He toured with J.B. at the age of twenty and was a member of the house band at the old Pepper's Lounge in Chicago.
His reluctance to venture out on his own had something to do with being somewhat intimidated by the vocalists he had performed with over the years. Can you blame him?
After moving to Bloomington, Illinois from Chicago, Joe found the opportunity and support he needed. He wanted to start something ... and finish it. The end result is a fine collection of both originals and some select covers like the Smokey Robinson penned cut "Get Ready", made famous by the Temptations and Rare Earth. Joe gives this well known song a nice reggae vibe.
For the first time Joe's vocals are featured along with a little harp. Who knew the man could even sing? The opening track, "Thin Ice" gives us a taste of his harmonica prowess. The second track, "Chicken Bone" not only has an amusing name, but also features the saxophone talent of Jim Curless. The title track is a laid back, slow paced number. "Chump Change" follows with the story of surviving when the funds are low. "Get Ready" is next and again features Jim on sax. Track six, "Quiet As Kept" adds both sax and keyboard accompaniment to Joe's even flowing guitar and vocals. Number 7, "She's Got Her Baby On Her Mind" features that classic Chicago blues guitar sound. "Warning Signs" talks about something not being right and is reminiscent of Jeff Healy. "Drowning on Dry land" speaks of inner struggles, before kicking into the best rockin' guitar number on the disc, "Tonight".
Overall there is a nice Jeff Healey feel to Joe's sound. The vocals and guitar never over power and there are well placed saxophones and keyboards. A little more harmonica would have been welcome. Due to the even pace of both vocals and guitar, it has a slight hint of jazz.
Currently Joe does not have any Chicago dates scheduled, but he can be seen regularly at Baxter's American Grill in Bloomington. Baxter's is located at 3212 E. Empire St. Phone number is (309) 662-1114. Maybe it's time for a one tank road trip. Click here for directions.
Here's hoping Joe sells enough CD's in Chicago and makes his way back up here soon.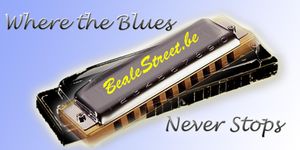 by bealestreet.de

http://bit.ly/xFI5Al
Joe Zaklan, born in Bloomington, Illinois USA, spent almost his entire musical life in the background of the Chicago Blues Legends, including JB Hutto, Little Mac Simmons and Lonnie Brooks. Joe has an impressive resume as the "Talented Sideman". "There Is No Better Time" brings Joe Zaklan an impressive debut on the market. Zaklan shows that he can function perfectly as frontman and this disc, which is packed with enjoyable songs to listen to. That the man serious eye problems does absolutely nothing to his guitar playing, on the contrary, his solos are sublime and his warm voice lends itself perfectly to the blues. He also has the harp perfectly mastered as he opens this recording with 'Thin Ice' hearing. The title track is good to float away and the famous "Get Ready" by Rare Earth is a very nice cover, tinted with a little reggae sax interlude by Jim Curless.
This album is filled with catchy and tasty covers and 'originals'. Well chosen by a man who knows what he wants. Difficult to say what song my preference is, as this album is good and Joe Zaklan is even better!
Hint: a very nice gift to find under the Christmas bean .....